BMW Enthusiast
Posts: 1422
Joined: 24 Aug 2014, 19:07
Car model: F13 M6
E53 3.0d
Location: Swindon
Up and getting ready for the trip to the tunnel
---
I'm just about to leave. See you guys saturday
---
BMW Enthusiast
Posts: 9033
Joined: 14 Oct 2011, 20:55
Car model: E46 330ci Vert
Location: London
Location: London
Have a safe trip mate


Sent from my iPhone using Tapatalk
MODS TEAM
Sam
BMW Enthusiasts is a
free
club for everything BMW related
E46 330ci Vert
Check out our new home page! >>
BMW Forum
---
BMW Enthusiasts Ladies
Posts: 6665
Joined: 18 Oct 2011, 12:17
Car model: F22 M235i
E63 635d
+ 8
Location: Bath
Location: Bath
Safe trip everyone. See some later and some of you tomorrow
Sent from Lizzie's iPhone using Tapatalk
---
Site Owner
Posts: 23463
Joined: 12 Oct 2011, 13:22
Car model: 135i M Sport
Isetta 300
Location: Bucks
Location: Buckinghamshire
Contact:
At work today, will be on the road at 6 - hope the motorways are open this time!!
---
Just sorted my breakdown insurance while driving onto the train lol
---
BMW Enthusiast
Posts: 9806
Joined: 26 Sep 2012, 16:27
Car model: bmw E36 saloon.
Location: Dorset.
Have a great & safe trip peeps.
Sent from my RM-875_eu_euro1_212 using Tapatalk
---
BMW Enthusiast
Posts: 1334
Joined: 14 Oct 2011, 18:37
Car model: E46 M3
Location: Northampton
My little convoy might be slightly behind the 8pm meet time as Ady's car has decided it didn't want any coolant! Turns out a rear hose near the bulk head has split. He is trying to get it sorted though and myself and Jay are trying to hang on for him. At least some people will be there for the unveiling of the new paint!
Matt
E46 M3
E60 530d
---
BMW Enthusiast
Posts: 2401
Joined: 19 Oct 2011, 10:53
Car model: 2001 e46 330 ci sport
Location: Kinks Lynn
I'm here just spotted a clean e36 touring
Sent from my SM-G920F using Tapatalk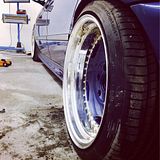 ---
BMW Enthusiast
Posts: 2870
Joined: 10 Sep 2013, 12:40
Car model: E34-M5
E36-328 touring
E46-330d touring
Volvo-940
Location: Bedfordshire
Looks like a great bit of parking ;)
Whoever parked that didn't want it scratch
Life's to short to be driving boring cars
It's all about the old school
---