hi all - doing a few pre-show season/MOT jobs on the touring and have just changed the discs and pads all round (rears were advisory last year) but, as I have E46 front discs and standard E36 rears, I needed to find someone that made them for each model - as I wanted grooved discs, they had to match... Anyway, turns out Brembo make their Max High Performance grooved series for both models so I duly order a set. Rears arrive, all good, Fronts arrive a couple of days late but no biggy except that the box was wrecked... Discs looked ok so no issue so far...
I install them this weekend and when refitting the wheels, I note an issue... three of the discs have the wheelbolt holes in the same orientation as each other, but one of the fronts has the holes drilled about 45 degrees out... This is my dilemma/question to you all - Am I being TOO fussy about this? It isn't going to affect the way they work but it certainly affects the way my car looks with them fitted... Pics below:
Passenger front: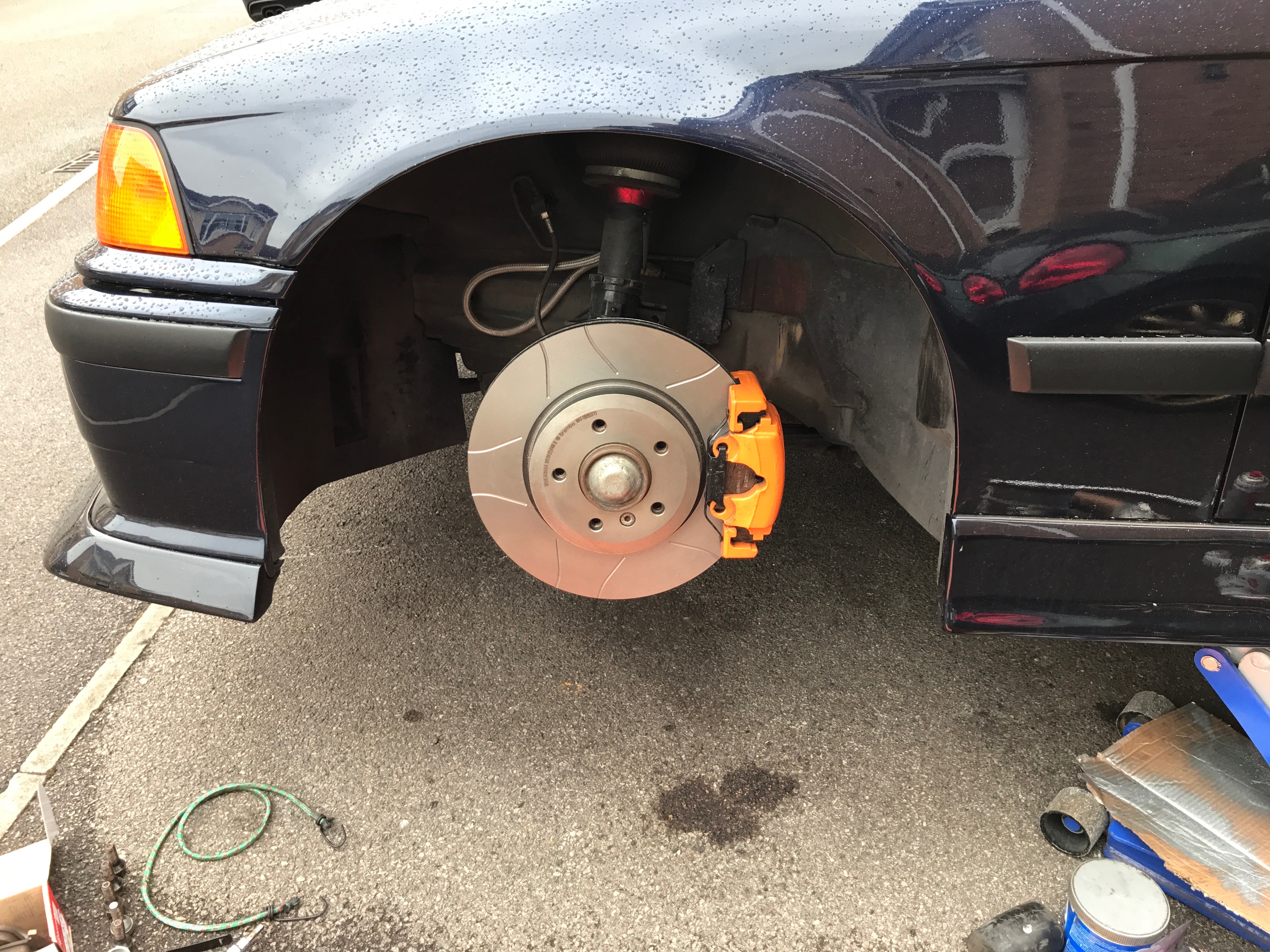 Driver front: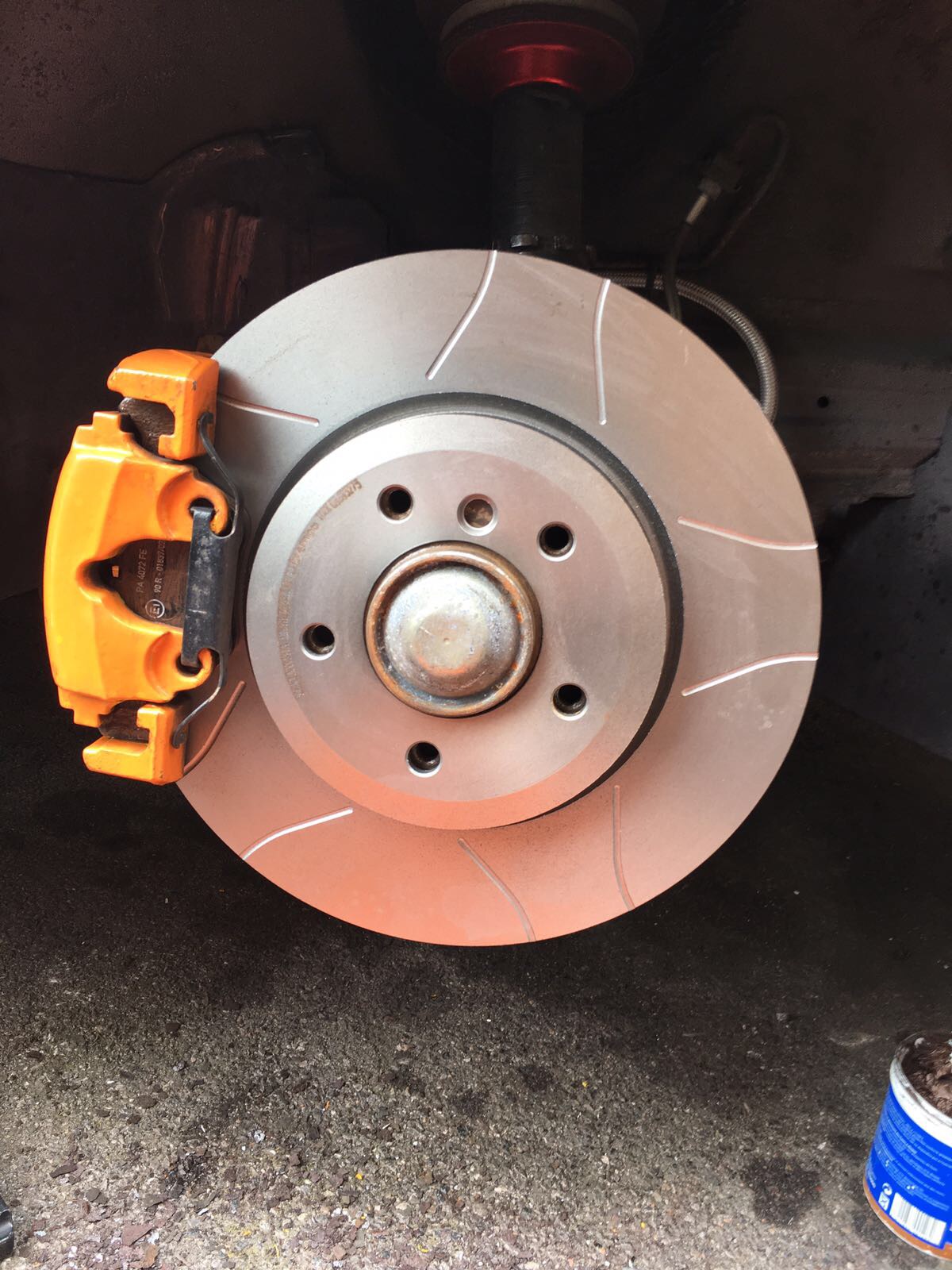 You can see the placement of the holes and how they aren't the same... The drivers front matches the rears.
Now, with the wheels on, the difference (to me at least) is glaringly obvious:
Driver front: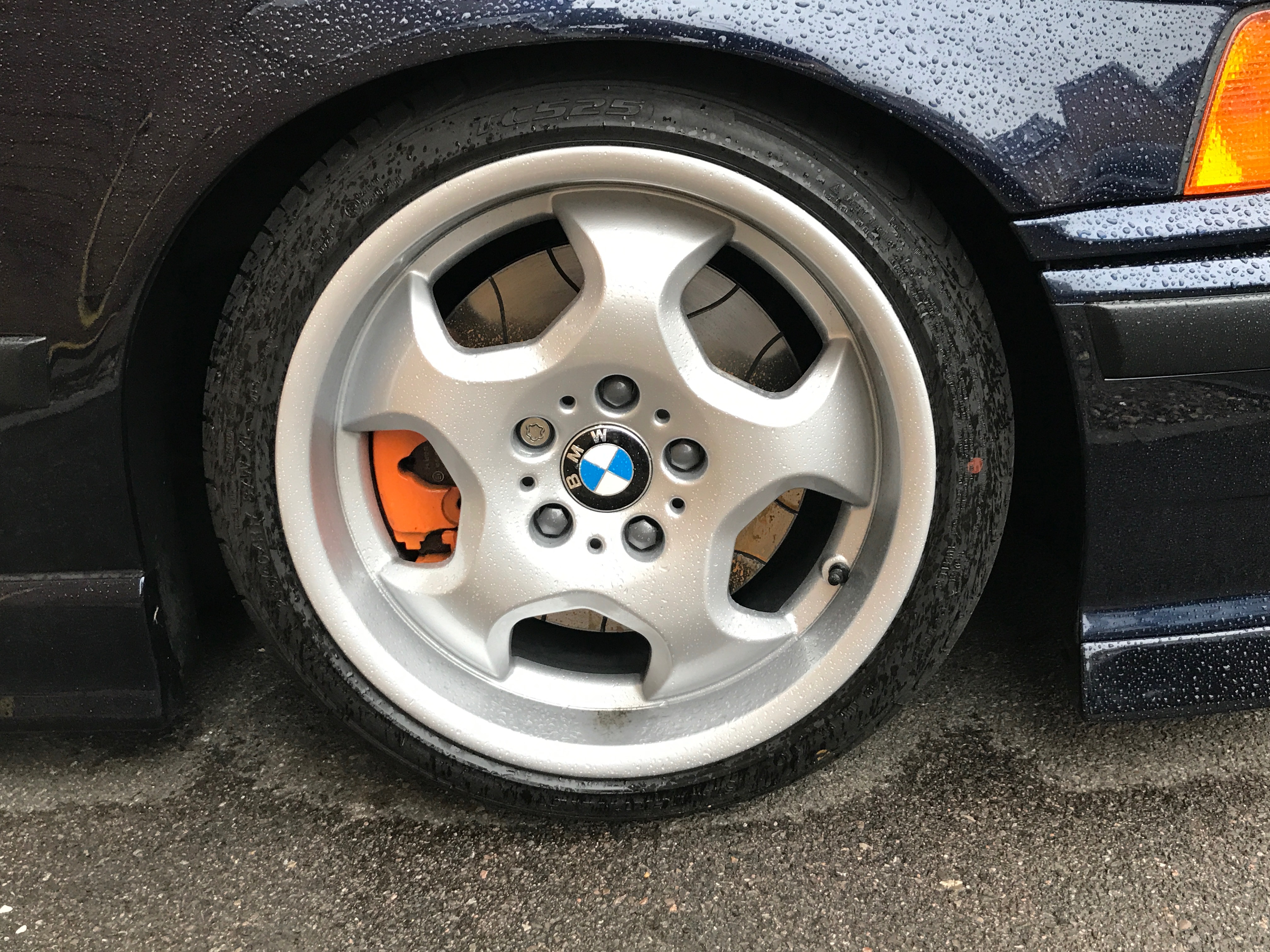 Passenger front: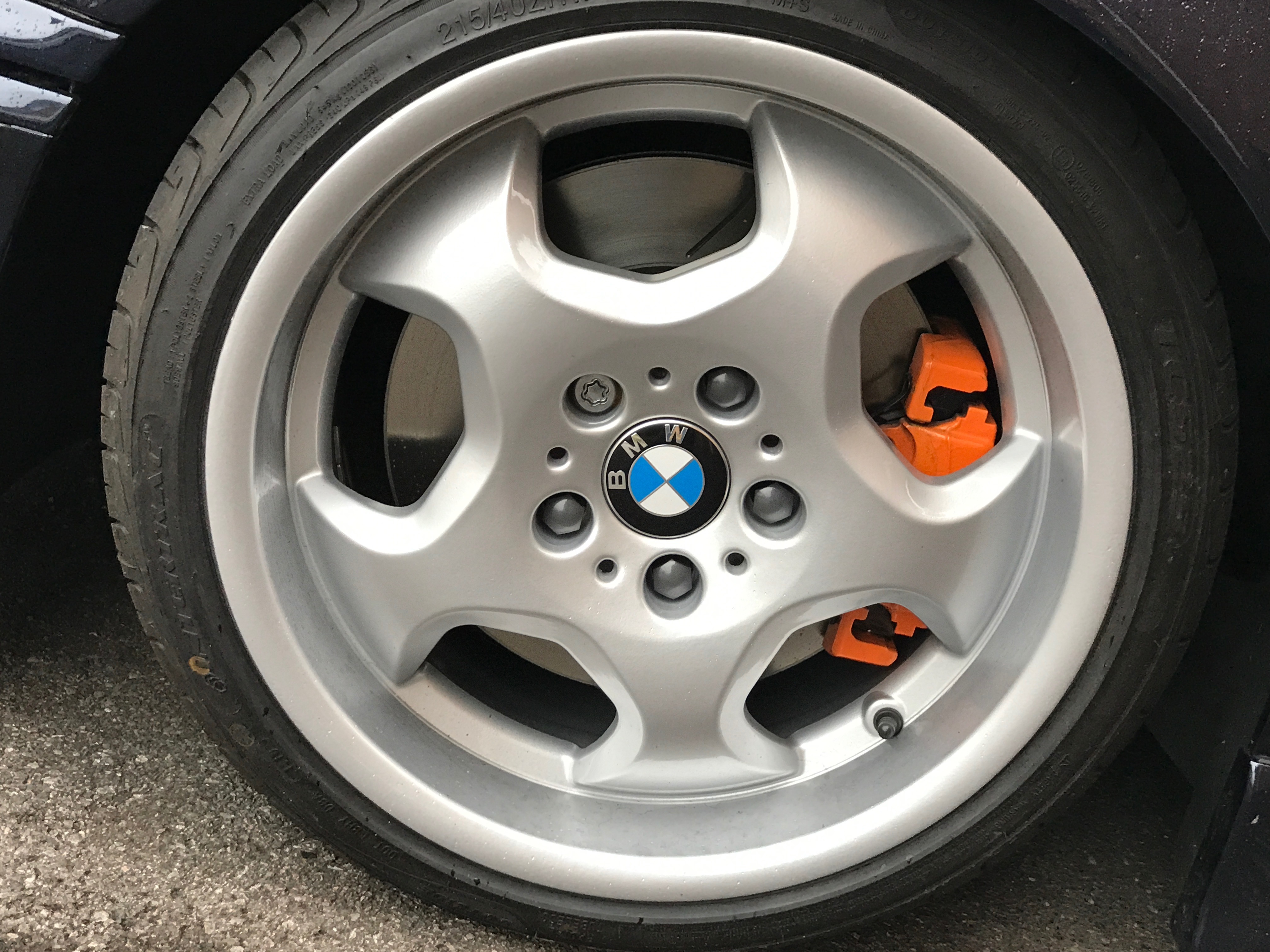 Notice on the passenger side that none of the grooving is visible and subsequently looks really odd in comparison..
I have sent the supplier an email with pics and am currently awaiting a response but thought I'd throw it out there to see what you guys think...?
thanks as always....