BMW Enthusiast
Posts: 7271
Joined: 12 Oct 2011, 15:14
Car model: E63 M6 & E36/7 Z3 2.8
Location: Wolverhampton
Can't be many Alpina's about on Lux plates
Sent from my SM-G925F using Tapatalk
---
Site Owner
Posts: 23463
Joined: 12 Oct 2011, 13:22
Car model: 135i M Sport
Isetta 300
Location: Bucks
Location: Buckinghamshire
Contact:
Well spotted!!

I wouldn't leave it unattended there though!!........
---
BMW Enthusiast
Posts: 11121
Joined: 17 Oct 2011, 14:24
Car model: '98 E36 323iSE Touring
'12 F31 330d Touring
Location: Reading, Berks.
outside a wine shop... very telling!!!
aka Andy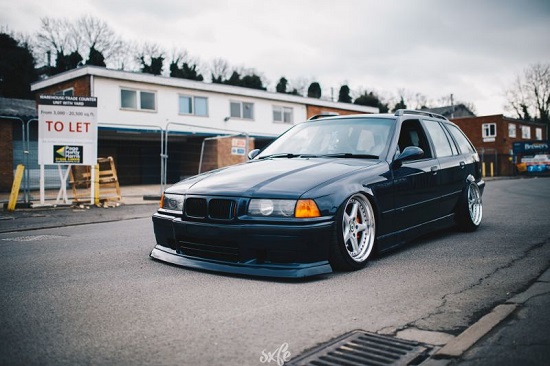 BMW Forum UK
---
BMW Enthusiast
Posts: 9806
Joined: 26 Sep 2012, 16:27
Car model: bmw E36 saloon.
Location: Dorset.
He is a bit of a wine buff, perhaps the Alpina runs on Champoo !!
Sent from my RM-875_eu_euro1_212 using Tapatalk
---
BMW Enthusiast
Posts: 1211
Joined: 14 May 2013, 11:47
Car model: Alpina B8 4.6 Touring Individual
Location: Luxembourg/Wolverhampton
Can't bloody believe it, first time I'm not driving it, someone spots it.
Missus is in Wolves coupla days, the X5 failed MOT so she had to wake the B8 from it's luvvly warm garage.
Where was it? Birches Bridge. Yes normally a very apt parking space for me
'97 E36 Alpina B8 4.6 Touring (19#27), Individual Tannen Grun

'02 E39 ACS5 3.0d Touring, Individual Velvet Blau - sold

'05 E53 X5 3.0d , Sapphire Schwartz, re-mapped

'07 R56 Mini Cooper S, Astro Schwartz

Freude am Fahren - Sheer Driving Pleasure
---
BMW Enthusiast
Posts: 7271
Joined: 12 Oct 2011, 15:14
Car model: E63 M6 & E36/7 Z3 2.8
Location: Wolverhampton
Compton bud, me old stomping ground!

Sent from my SM-G925F using Tapatalk
---