BMW Enthusiast
Posts: 1587
Joined: 14 Apr 2013, 20:46
Car model: 1997 Z3 1.9 The nice one
1998 Z3 1.9 £900 bargain?
Location: Luton
Here is a suggestion, how about getting some tax disc holders made up with the forum logo on them? I checked the shop and I can't see that they are being done at present..... And to be honest I really want to change my current one which really is pants. If not I will try and scrounge one out of Specialist Cars when I got the no. plates replaced after 14 years by the supplying dealer.
The Cannonball Run

Boy Nun, Boy Nun!
---
BMW Enthusiast
Posts: 7273
Joined: 12 Oct 2011, 15:14
Car model: E63 M6 & E36/7 Z3 2.8
Location: Wolverhampton
Nice idea
I will look into it to see how easy it is to get sorted
---
BMW Enthusiast
Posts: 1828
Joined: 15 Aug 2012, 21:52
Car model: 645 e64 2004 atlantic blue
Location: Bristol
Yep sounds good
"I refuse to join any club that would have me as a member"
---
BMW Enthusiast
Posts: 815
Joined: 09 Oct 2012, 14:35
Car model: Dirty Honda atm - Watch this space?
Location: Northampton, Northamptonshire
---
BMW Enthusiast
Posts: 352
Joined: 20 Mar 2013, 18:35
Car model: 1999 E46 328i Saloon
Location: East Barnet, North London
Me too
---
BMW Enthusiasts Ladies
Posts: 6666
Joined: 18 Oct 2011, 12:17
Car model: F22 M235i
E63 635d
+ 8
Location: Bath
Location: Bath
I'd buy one too
Sent from Lizzies i phone using Tapatalk 2
---
BMW Enthusiast
Posts: 9806
Joined: 26 Sep 2012, 16:27
Car model: bmw E36 saloon.
Location: Dorset.
+1 on that :D
---
Site Owner
Posts: 14216
Joined: 17 Oct 2011, 13:06
Car model: 1998 E36 M3 Convertible
Location: Essex
Thanks for the support guys, it means a great deal to us. The place I noticed it most was at the recent Northampton meet where BMWE stickers on cars seemed to be everywhere
So the question is what type are we looking at..........There's the Richmond type twist back holders in aluminium which would have the logo on the back and probably retail at about £18 - £20 or the type you'd see most dealers provide which is a shield type holder with the logo on view from outside. This type would be a great deal cheaper and probably retail at just a few quid
Thoughts...................
---
BMW Enthusiast
Posts: 11120
Joined: 17 Oct 2011, 14:24
Car model: '98 E36 323iSE Touring
'12 F31 330d Touring
Location: Reading, Berks.
I'd be surprised if you get much take-up on the 18-20quid ones TBH mate.. Happy to be proved wrong of course.. plus, with the logo on the back, only passengers would see it... makes much more sense on all fronts to go with the 'dealer' style... just my two-pence worth
aka Andy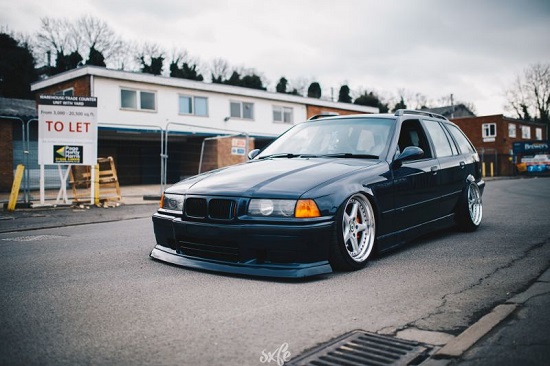 BMW Forum UK
---
BMW Enthusiast
Posts: 352
Joined: 20 Mar 2013, 18:35
Car model: 1999 E46 328i Saloon
Location: East Barnet, North London
The aluminium type would be nice, look better and slightly more "permanent" than the alternative, but welcome others opinions, I would be happy to spend the extra for the visual effect
---